Panorama bridge at Barbian
Great views
Recently, a new panorama bridge along the
Chestnut Hiking Trail
connects the two villages of Barbian and Saubach. The bridge itself also offers a wonderful view over the Eisacktal Valley and up to the
Barbian Waterfalls
, while the Ganderbach River rushes by deep below.
Data:
Length: 120 m
Width: 3 m
Height from the lowest point: 55 m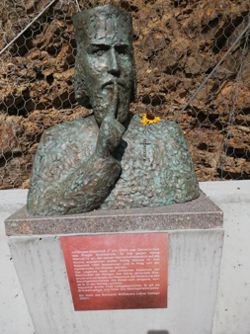 Saint Nepomuk, also known as the Bridge Saint, watches over the new pedestrian bridge in Barbian. The Barbian sculptor Lothar Dellago created the figure in bronze for the bridge.